We are entering a new era, where we will spend more time in the metaverse than the real world
.
Already we are seeing the first moments of a new era of 3D modelling and virtual reality.  Relying on many technologies and skills developed by the gaming industry, it's hard to imagine how different the world will be a decade from now with the rampant growth of 3D and VR.  Some predictions anticipate the value of the metaverse reaching $800 billion as soon as 2024, based on a present valuation of $47 billion.
Fueling your step change
Entering the metaverse demands skills forged in the gaming industry.  With MetaNXT, we have access to a broad set of metaverse talent, with engineers specializing in 3D, game design, virtual reality and a host of sub-level competences, many of which you won't know about today.  But you will need them tomorrow.
VR and 3D consulting
There are a wide number of suppliers promoting VR solutions, but few offer the end-to-end project delivery capability of MetaNXT.  Whether you're looking for procurement or onsite, offshore, or nearshore outsourcing, we can help.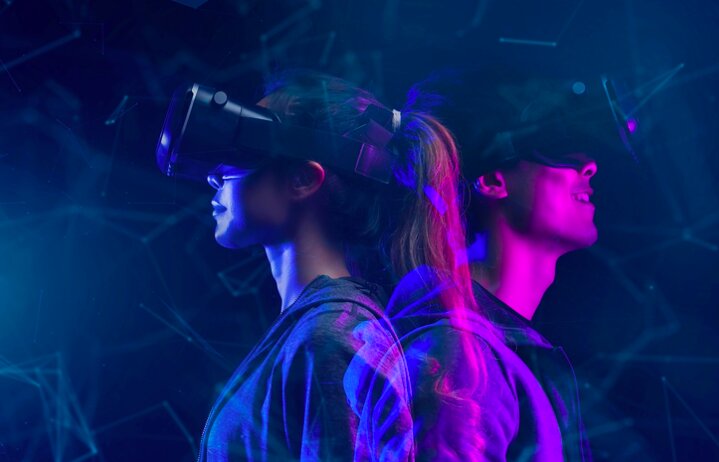 The virtual world and how we deliver it
Entering a new virtual world
Augmented reality, virtual reality, and interactive 3D experiences provide a uniquely compelling experience. VR is gradually becoming a consumer-friendly environment for entertainment, media, and even work. It's expected to become a contemporary platform for networking, shopping, marketing, and education.
From product tours and launches to interactive 3D learning tools — VR has immense potential to transform the way we live, learn, and work.
VR creates powerful psychological responses that stay in your mind for longer, helping to increase the efficacy of CTAs compared to conventional marketing efforts. VR and interactive 3D have a huge potential for capturing audience attention above all other media noise.
Scene detection
Our AR apps scan real-life surroundings with the camera lens, perceive gathered data as an image on a coordinate plane, and translate it into a depth map to ensure realistic 3D model placement.
Image and object recognition
Along with scene understanding, our AR apps can be trained to recognize specific 2D images and 3D real-life objects and augment them with the relevant text or model data on the device screen.
Motion tracking
Common for all smartphones and tablets, GPS, gyroscope, and accelerometer allow our AR apps dynamically resize and calibrate augmentations on the screen as you and your device move around.
Light estimation
With the help of smart light estimation algorithms, our AR apps can automatically adjust the lighting of the 3D model to naturally match that of the scene in the camera lens.
VR user experience and interaction
From utilizing gaze interaction to working with peripheral attachments, we aim to create simple, seamless, and intuitive experiences. Depending on the intent of the VR project, be it emotional impact or PR, we design an experience that best suits the desired outcome.
Technologies we use for VR
Tethered VR
Standalone/Mobile VR
What we offer for VR
Oculus, Gear VR, Google Cardboard applications
Interactive 3D experiences for desktop and mobile
Technologies: 2D, 3D, Unity3D, WebGL
Customized VR Google Cardboard Viewer
Virtual Reality Experiences
For a discussion on your 3D and VR services needs, drop us a line.
10, Exchange Place, Jersey City, NJ 07302