Silos of data, once merged, rarely create a ready-to-use coherent single view. But we can
.
Data quality is the single biggest reason why digital projects are derailed.  Even so, investments in data quality improvement can sometimes feel like throwing good money after bad.  That's why you need a data science partner armed with the know-how to turn bad data into good.  MetaNXT has a track-record of project results in data quality management and enrichment projects.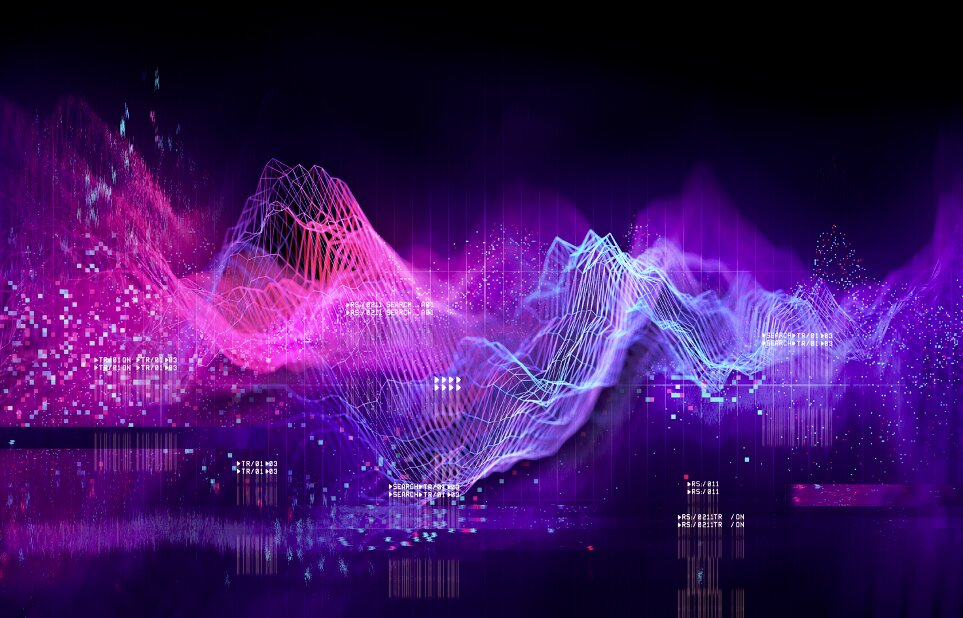 Maximizing your data advantage
Having invested in capturing data, it makes sense to make good it's re-use and value.  Sometimes, the only option is to invest in data quality improvements.  At MetaNXT, our data engineers have vast experience in managing data quality enrichments.  Whatever your jump-off point—whether it's a root and branch review, a tactical repair, enrichment of data from third party sources, rebuilding extract, transform and load rules, or something else—our team exists to overcome your data quality challenges.
Learn how to unravel your data spaghetti >
Cloud glueware and ETL tools
The tools of the data quality management industry are constantly evolving.  As more organizations grow their SaaS and cloud real estate the more disparate data silos have become.  Rather than duplicate data-sets, or build new 'umbrella' data layers in your enterprise architecture, modern data mashup and extract-transform-and-load (ETL) tooling will allow your enterprise to create coherent data landscapes; achieved by harvesting data from its native applications.  This approach minimizes re-keying, simplifies architectures and improves data integrity.
> Learn more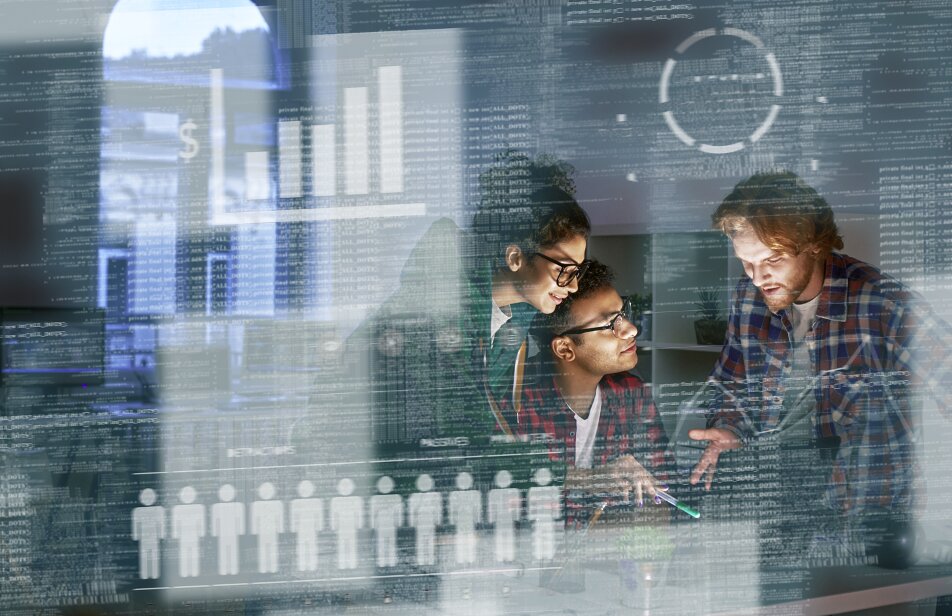 About Data Quality Management
Help tackle data challenges that keep your business from exploring opportunities to scale and grow
Data Quality Management is about creating custom, flexible and scalable data platforms with integrity.
Data quality management is a means to enable your organization to monetize and maximize the value of its data by taking a curated approach.
We cover the full life cycle of data management – data ingestion, data quality, catalog and data provisioning.
Additionally, we help organizations to advance to the next level of data usage. 
We achieve this by providing data discovery and maturity assessment, data quality checks and standardization, cloud-based solutions for large volumes of information, batch data processing with optimization of the database, data warehouse platforms and more.
How we work
Our team can develop data architecture by integrating new and existing data sources to create more effective data lakes. Further, they do not focus only on structuring the database and testing operational efficiency but also enable you to rapidly and reliably implement the solutions so you're able to deliver in domains crucial to your success.
Our team
Our data engineers have experience with both on-premises solutions and cloud technologies – they possess hands-on expertise with Amazon AWS and Microsoft Azure platforms and leverage them for complex data engineering work.
MetaNXT data engineers will help you to integrate ETL pipelines, data warehouses, BI tools and governance processes. What's more, our team can work with your internal stakeholders to build a strong foundation of data and help generate insights from data mining.
Our primary goal is to tackle critical technology issues that prevent your organization from exploiting its opportunity to transform itself into a data-savvy company.
Our data quality assurance team advises on:
Fixing the problems with data quality in the required software systems.

Relocating data to a new system during migration.
Integrating data from several software systems.
Identifying data quality improvement opportunities, etc.
For your reports and dashboards to be accurate and data-dependent processes to run as intended, we:
Define data quality thresholds and rules.
Evaluate data quality based on the defined rules and thresholds.
Report identified data quality issues and conduct root cause analysis.
Design data quality rules and practices to establish the data quality management process
Implement data quality management
Monitor and control data quality
Managed Data Quality Assurance
For a monthly subscription fee, you get:
Data quality rules and standards definition.
Regular data quality monitoring and control.
Data quality variations monitoring and reporting.
Data quality issues resolution.
Data Lakes and Data Warehouses
We help build data repositories rapidly to support essential business functions. Our team can help rapidly consolidate data in a single place for enabling quicker analytics and data insights from copious amounts and varied types of data (relational, logs, JSON) with thoughtfully designed data lakes, warehouses, or data marts.
At MetaNXT, we have a team of data warehousing professionals who've experience in building enterprise-grade data repositories rapidly that support essential business functions.
With us, you can start small and expand the storage capacity as your business data increases.  Whether you want to implement a new data lake or modernize an existing warehouse; you can count on us for enhanced performance and speed with quick disaster recovery.
Focus on building resilient data model foundations with entities and elements that go beyond documented use cases to drive optimum value for your business.
We create smart platforms that efficiently help modern enterprises to grow. Adopting a structured and thoughtful approach, our team helps migrate your business data from legacy data warehouses and on-premises systems onto cloud-based data lakes or warehouses. This offers numerous opportunities for businesses to conduct real-time exploration and analysis.
Accelerate business productivity as we help integrate applications, processes, databases, and network resources..
We can help build production-grade, independent data workflow pipelines that enable swift movement, transformation and storage of data.
This is achieved by utilizing various legacy, Big Data and/or cloud orchestration and data management pipeline tools.  We adopt techniques like DF, Databricks, Synapse and others to process data in batch and real-time. What's more, we can optionally run serverless pipeline architecture from Azure or AWS to enhance scalability and uptime while reducing your cost per instance.
ETL (Extract, Transform and Load)
Optimize operational performance behind operational bottlenecks.
Modern businesses generate and store massive amounts of data.  However, the potential of all this content often remains untapped due to its sheer variety and volume.
With our data engineering team, you don't need to struggle with complex ETL and ELT jobs. It will save you time, effort and money without compromising on the scalability and agility needed for data integration.
Our ETL services ensure data integrity that is beneficial for accurate reporting and decision-making even while performing multiple operations on the data as per business need.
MetaNXT has helped many enterprises to efficiently manage their data warehousing projects with our end-to-end ETL capabilities that ensure data is2 to boost business growth.
An agile approach spread across visioning to planning, delivery and support while managing, maintaining a dedicated team.
Our CI/CD services help you automate the way you design, test and deploy your apps while ensuring cost-efficient and timely delivery of high-performance software.
Our team has proficiency in developing efficient production build and release pipelines across both legacy and cloud-based deployment services. This is based on infrastructure-as-code artefacts, reference/application data, database objects (schema definitions, functions, stored procedures, etc.).
Regardless of whether your DevOps build and release environment needs negligible amendments or a total overhaul, we are ready to assist you.
Optimize costs while accelerating the adoption of next-gen analytics.
Businesses make data-driven decisions, and the value of that data depends on their ability to ingest it. With MetaNXT, you can extract structured and unstructured data from all sources (streaming and batch). Moreover, we will design your approach to ensure you can refine and cleanse it while making it available to legacy and cloud systems.  Make sure your data scientists and business users can go further to explore and analyze datasets by organizing data into consistent formats. Go from ingestion to insights with a smart approach and make the right decisions at the right time.
Our data engineering experts assist clients with end-to-end data lifecycle management – from planning and strategizing to implementation
 We specialize in implementing solutions with technology to perform real-time data processing across environments. This ensures faster streaming and processing of information.
Processed data can also be ingested into the reporting layer for further analysis, historical reporting, dashboard visualization and business intelligence.
Our teams have hands-on experience in helping enterprises to overcome data sharing challenges.  Fro example, we have delivered solutions for fraud prevention, personalization of user experience and the automation of relevant product or service recommendations. Additionally, we can also help you move and transform data via batch processing techniques.
For a no-obligation discussion on Data Quality Management, drop us a line!
10, Exchange Place, Jersey City, NJ 07302