When you can't see the wood for the trees, you don't need more trees, just a better vantage point
.
"Every second of every day, our senses bring in way too much data than we can possibly process in our brains." – Peter Diamandis, CEO, X-Prize Foundation. 
Ask a CEO whether they feel they've access to the insights they need to drive their business and it's unlikely they'd say 'yes.'  A digital business needs a constant feed of insights.  To bring clarity, data needs completeness, context, integrity, and the means to trace and validate originating sources.  Moreover, it needs good data visualization to draw on human curiosity.  Because humans generally create insights from visual clues, more than they do from data bits and bytes.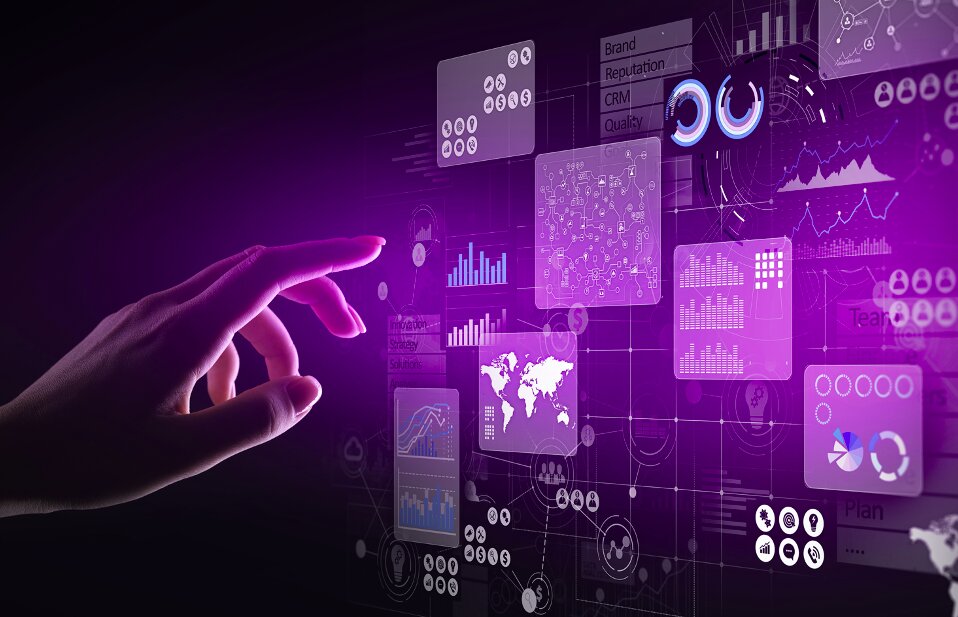 Mining answers from data
For over a decade, the Business Intelligence industry has been reinventing itself with automated data capture from smart devices (and Iot), better repositories (such as flat big data stores), smarter graphing and the application of artificial intelligence to make more decisions, faster and filter out the most important highlights for executives.  Data visualization exposes answers to business questions from large, unyielding data sets that disguise important insight through sheer weight of numbers.
Learn about modern ways to extract insights from data >
Find your single version of the truth
There are several steps in the data visualization story that are integral to its success, but lack the excitement of a cool dashboard.  In truth, any dashboard is by its very nature inefficient because it demands human time to drive it.  Better to have a software robot escalate the issues that matter, or an AI brain to check and validate a digit that looks out of sorts.  Despite these new innovations, sometimes the best agent to quantify risk or opportunity is a human.  Creating the single version of your truth is something MetaNXT is rather good at.  We harvest data, organize and cleanse it, and present it in ways that make sense to humans.
Learn about the FIVE operational dashboards no CEO can afford to live without >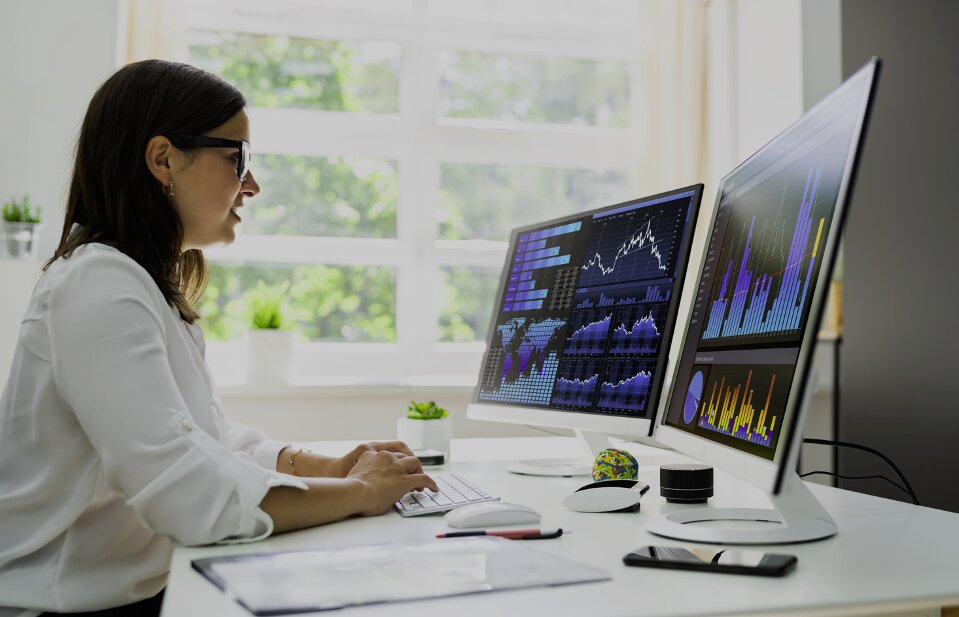 About our Data Visualization Services
Using the science of persona-driven data visualization techniques, we help businesses with effective storytelling to uncover insights and recommendations.
The Data Visualization Services team at MetaNXT, leverage pervasive AI strategies by harnessing the power of humans and machines working together at the intersection of Design Thinking and Data Science.
Data is critical to how businesses innovate today and differentiate from the competition using the latest in advanced data analytics concepts and data techniques. But, data by itself isn't a solution to a problem. The demand for generating greater, actionable business insights requires the foundation to deliver it right, aided by evolved processes.
An intelligence-powered ecosystem transformation is the product of a strategic vision, in-depth understanding and analysis of the need. It is about building a robust, secure and scalable foundation using advanced techniques and cognitive technologies, with a measurable, actionable plan.
We ideate and accelerate end-to-end analytics solutions that are focused on continuous refinement, improvement, and producing ongoing value for your business.
Data Platform Development
Leverage our expertise in data visualization to analyze your business needs.
We have proven expertise and experience in implementing industry-leading platforms that transform your approach to storing, sharing, and analyzing data by creating a centralized service.
It will be inclusive of a secure data warehouse, efficient BI tools, and a full suite of flexible data science and analytical environments that easily adapt to your evolving business needs.
Integration of Data Sources

Engineer ELT/ETL and OLAP
Data Storage and Security
Data Reporting and Visualization
Reports and Dashboards Development
Focused Data Visualization teams with expertise in end-to-end data management solutions.
As a top-rated provider of custom data visualization solutions, MetaNXT creates full-scale reports and dashboards for different end-users.  The audience we serve ranges from data scientists with analytics expertise, to CEOs and company clients.
Our team helps you choose the right BI tools (Tableau, Power BI, etc.,) to suit your unique needs. Then, we design intuitive dashboards that simplify complex datasets, exposing key trends, tracking KPIs, and equipping you to act on actionable insights.
Report builder component development
Standard and Custom Reports
Automated Reports
Pre-built Analytical Reports
Visualization and Dashboard Optimization
Helping businesses achieve their goals with powered analytics.
Our BI experts optimize at the data source, data environment levels, and the data model to deliver the dashboard that is as per your requirement. This helps you enhance your day-to-day operations with ML-driven intelligence and transform your operations into data-driven processes.
Team up with us to fine-tune your existing dashboards, analytics, reports and Business Intelligence solutions to solve real-world business problems and succeed.
Desktop and Mobile View Configuration

Report Scheduling and Automation
Power BI report Customization
Technical Upgrades and Configurations
SQL Server Reporting Services (SSRS) Development
Tried and tested tools and methodology with assured success
Being an MS Gold Certified Partner company, our developers can develop SSRS reports with end-to-end implementation and integration with your BI or Data visualization platform.
From migrating your reporting platform to delivering reports in different formats, we're competent to work across business verticals and help you solve existing bottlenecks and imminent challenges.
Web portal
Paginated reports
Mobile reports
For a no obligation discussion on our Data Visualization Services, drop us a line!
10, Exchange Place, Jersey City, NJ 07302